Kevin Barkman is a professional badminton player and coach from Canada.
Kevin Barkman is a professional badminton player from Canada who grew up bouncing between countries on three different continents. He picked up a badminton racket while in Southeast Asia and hasn't looked back since.
This is his story.
⭐️⭐️⭐️⭐️⭐️⭐️⭐️?????⭐️⭐️⭐️⭐️⭐️⭐️⭐️
In 2015 I drove one thousand two hundred kilometers to play my first international tournament, the BWF Yonex Canada Open, in Calgary Alberta.
I played my qualifying match to an empty stadium, the only noise coming from the Korean team practicing a couple courts down. I won in a a shaky three sets, finally shaking off my nerves in the third set.
In the first round of the main draw I played against Marc Zwiebler from Germany, who at the time practically held legend status in the badminton world. The match was a disaster for me with Zwiebler reading me like a book and often standing at the net to kill my late backhand drops. He beat me 21-6, 21-8. That loss was in front of a few more people and motivated me to pursue excellence in badminton, life, and begin competing around the globe. From Cuba to Malaysia I hit a fairly large variety of tournaments and countries.
However, my badminton journey didn't begin there. I began playing badminton at 11 years old on concrete floors in a big steal frame building that was covered half in bamboo and half in tarps on a little island in the Philippines. The badminton club sat just across the street from my house, and there seemed to be an unending number of people wanting to play. I began with a few lessons a week, but soon spent every non school hour at the club.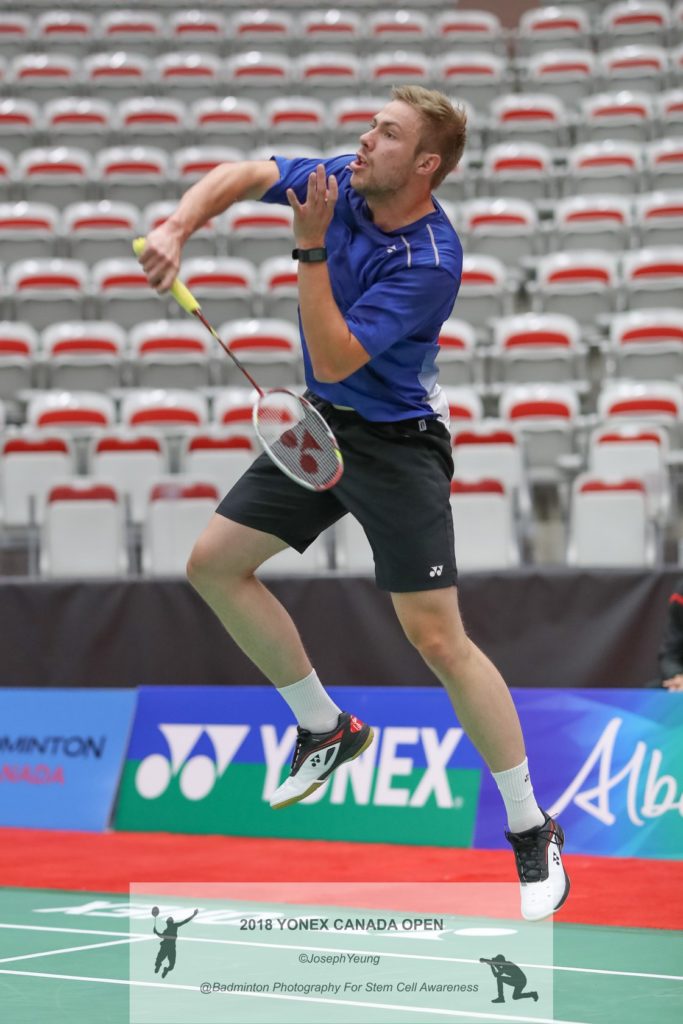 I played my first tournament on my 12th birthday, taking home quite a store of medals and trophies and fully cementing my love of the sport. I loved to play, and more than anything I realized I loved to compete.
As a young kid I was coached by Coach Jonel who worked hard to create training opportunities for kids like myself. We spent hours doing footwork and simple drills. Shuttlecocks were the most expensive part of training, and likely still are for most athletes, so much of our training was done in a way to make use of the few shuttlecocks we did have. Coach Jonel helped many kids get scholarships for university, and jobs in sports. He gave work to kids stringing rackets on his machine, and often drove around and picked up kids for training. He would bring snacks to training and often buy us all dinner on late training days.
At 12 years old I was determined to play badminton every chance I could beg steal or borrow. Being in a nomadic family finding opportunities to play badminton often required lots of work from my parents. Often it meant my dad driving to me to a new club after dinner and staying with me until the early morning hours. Other times it meant driving through new cities looking for a club to play at. My mom approached strangers and asked if they would play against me. Wether we were in a city because of a medical emergency or work my parents worked tirelessly to find me courts to play at, tournaments to compete in, and coaches to train with.
⭐️⭐️⭐️⭐️⭐️⭐️⭐️?????⭐️⭐️⭐️⭐️⭐️⭐️⭐️
Growing up I would sit on our wicker couch and watch BWF tournaments on the television. I remember watching Peter Gade live on television and being blown away by his speed and abilities on court. As a young teen I wanted to be just like the "Flying Dane" as they called him on television. I did not understand the finer points of the game as a young teenager, but I did understand that Peter Gade could play fabulous shots using quick fingers and the finest of wrist movements, and then he could leap into the air, seeming to almost float at the top, and then hammer smashes or use quick reverse slices to win points. I was in awe of this style of play and did my utmost to mimic it in every aspect. I played with vigor and jumped in the back court at every opportunity.
My game has evolved since those days. I trained under many fabulous coaches, including LiMao in China, though I have not forsaken my love of deception and huge jump smashes.
Professional badminton in Canada means a lot more than simply competing and training. It means working to pay living and travel expenses, raising funds through generous donors and sponsors, and for me it includes coaching almost full time. I love coaching badminton. Coach Jonel, my coach from all those years ago left a deep love of the sport engrained in me, but also a passion and vision to see what the sport could do for young kids.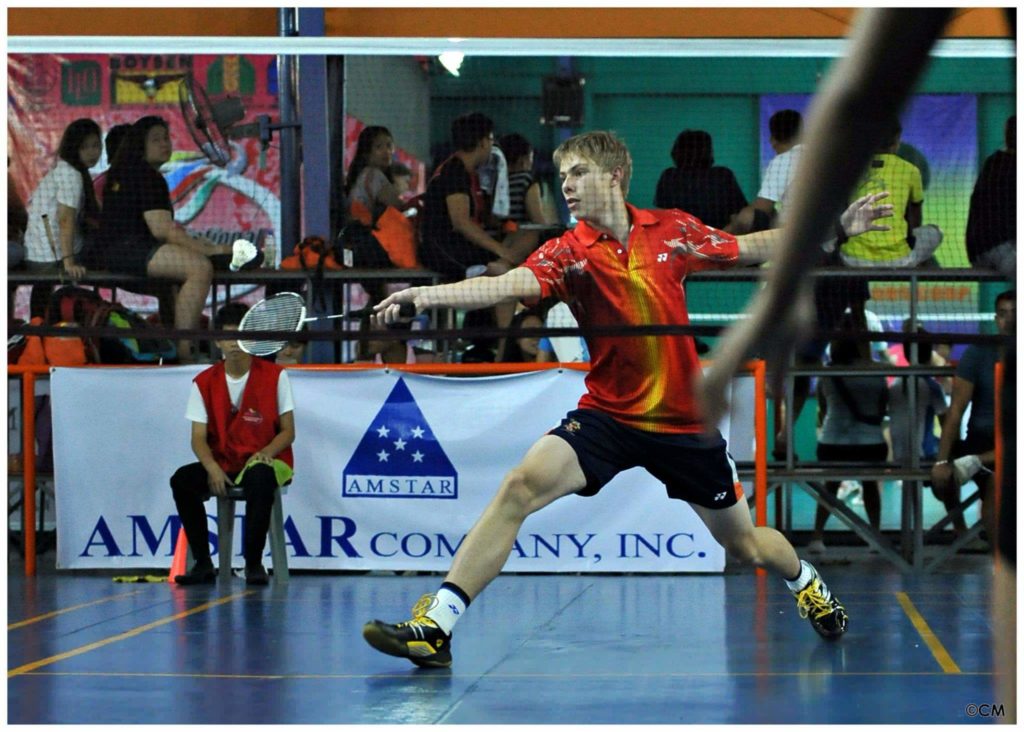 I have had the privilege to coach in many countries, including China, USA, Canada, and the Philippines. I have a lot to pass on to the younger generation, in badminton and in life.
There are a seemingly infinite number of aspects to coaching. From lesson designs, technical development, long term planning, scheduling, presentation, relationships, and the list goes on.
I love all the different aspects of coaching almost as much as I love to compete. I a thankful I can be part of both worlds, as an athlete and as a coach.
⭐️⭐️⭐️⭐️⭐️⭐️⭐️?????⭐️⭐️⭐️⭐️⭐️⭐️⭐️
Such is Kevin's story into badminton.