Kilde: @badmintoneropa, Twittee
WD
Three good weeks for Kim SY/Kong HY (KOR) as they'll cut the gap into just around 3k with Baek/Lee (KOR) at #2. Liu SS/Tan Ning (CHN) will rise to 17th, their new career-high ranking, next week.
Notable mover: Iwanaga/Nakanishi +1 to #15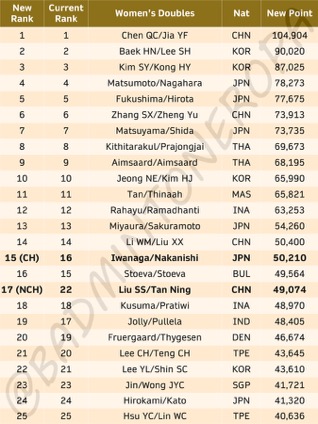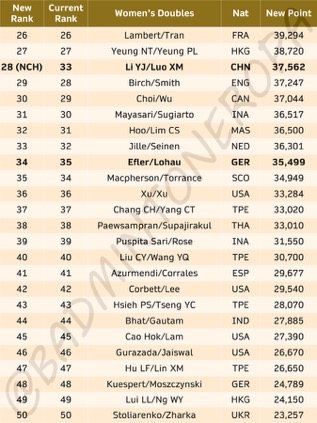 MX
Feng YZ/Huang DP (CHN) will widen the gap with the #4 after topping the podium of Australian Open 2023. Another CHN pair, Jiang ZB/Wei YX (CHN) will enter their new career-high spot as WR7.
Notable mover: Midorikawa/Saito +2 to 19th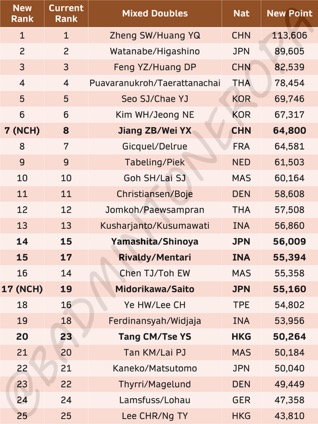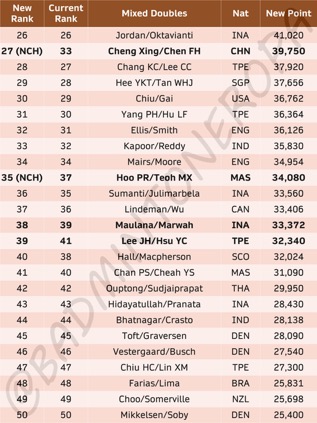 MS
Title from Australia will boost Weng Hong Yang (CHN) to a new careee-high ranking as WR19. Rajawat (IND) will also taste a new career-high spot after finish at SF this week.
Notable mover: Lee Zii Jia (MAS) +4 to 13th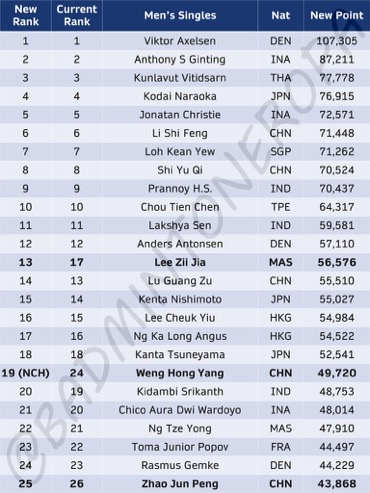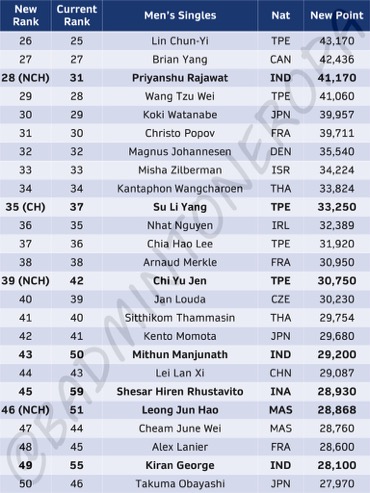 WS
Zhang Beiwen (USA) will return to the elite group after clinching the title of Australian Open 2023. Kim Ga Eun (KOR) will also rise by a place to #18. Four players will have NCH this week!
Notable mover: Sindhu (+2) to 15th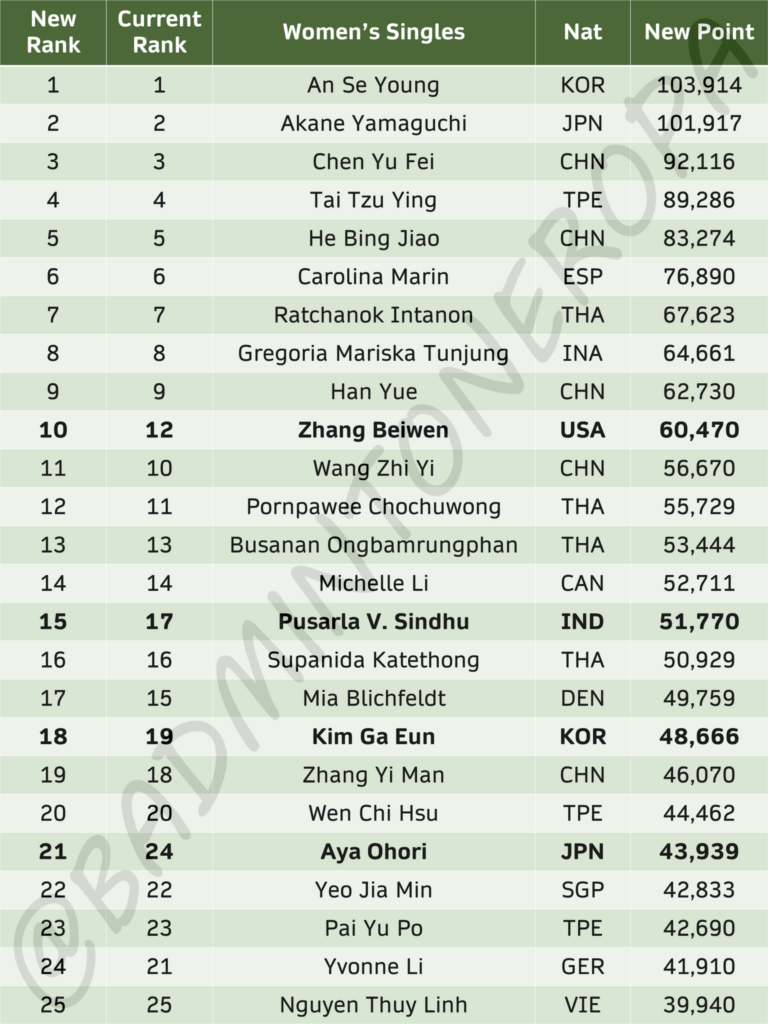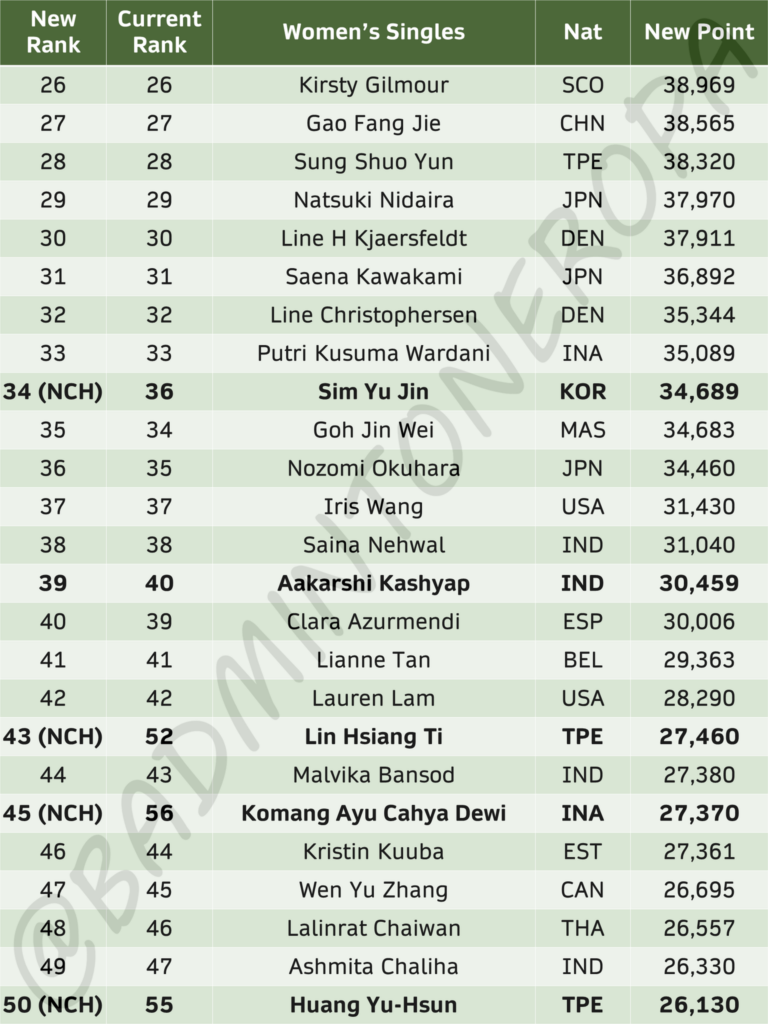 MD
New kids on the block! Kang MH/Seo SJ (KOR) will be the newest member of Top 8 per next week. They'll rocket directly to become WR6. Congrats 🔥🔥🔥
Notable mover: Lee Yang/Wang CL (TPE) +2 to 12th