Despite of the fact that he is badminton's first ever world champion there is little to no literature available on Flemming Delfs and his illustrious career
On his birthday this tribute is a humble attempt to shed some light on the career of one of the game's biggest achievers
By Bikash Mohapatra
Who's the first badminton player to become a world championin the men's singles?
Ask those who attend quiz competitions on a regular basis and they will admit it is a tough question. Many wouldn't have an idea as regards what the answer is. On the other hand for trivia buffs it is perhaps too easy to recall his name. For badminton fans, or those who have been following the shuttle sport for a considerable time, his mention is a good means to evoke nostalgia or perhaps have a coffee table conversation.
However, sports aficionados in general would probably need to stretch their imagination a bit further. They would have definitely heard his name at some stage, but have either forgotten or need few moments of recollection. It is not entirely their fault though.
His impressive career credentials and many achievements notwithstanding little to no literature is available on FlemmingDelfs. Not to forget the fact that he has been largely low profile as a public figure following his retirement from competitive badminton. It is known that post his illustrious playing career Delfs took to corporate life, and opted for a different trajectory altogether. However, little is known about his personal or professional life, or his involvement with the shuttle sport in recent years. Suffice to say the Dane has very smartly kept himself away from the prying eyes of the media. On second thoughts, he probably didn't get the media space he deserved as badminton in itself isn't as high profile a sport like football or tennis.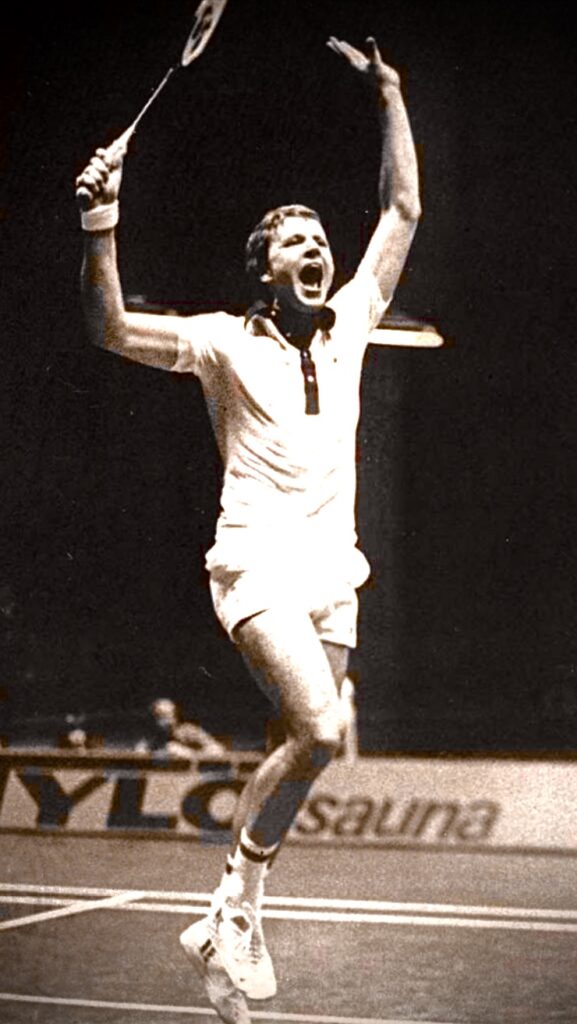 That said there's no two ways about the fact that Delfs was a champion player in the 1970s. He won the singles discipline of most major badminton tournaments played in that period, and even had a handful of medals in the doubles category and the team events. However, it is primarily his singles results that make him a legend of the game.
Sandwiched between two individual bronze medal efforts at the European Championships was the final of the 1973 Denmark Open. In that decider Delfs surprised many and put up a good show against Rudy Hartono. The 17-14, 15-12 score line palpably pointed out to a close match, one that left the legendary Indonesian impressed.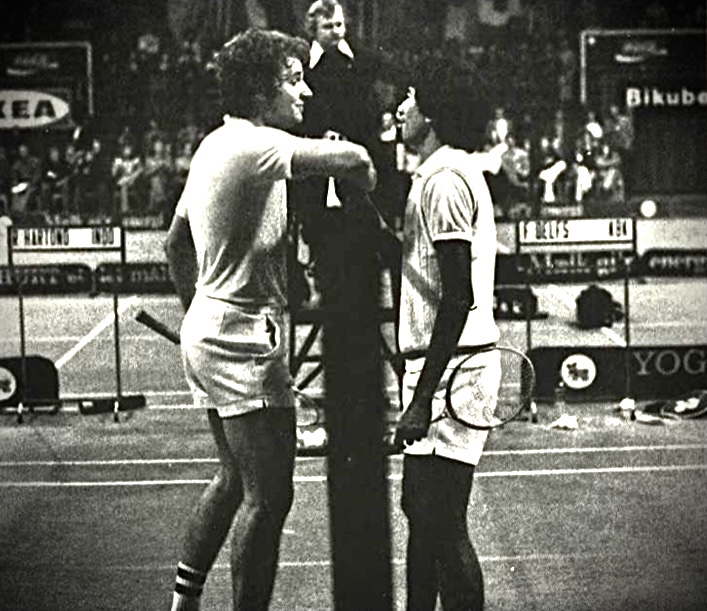 "I am convinced Delfs will be the player to follow me as world champion one day," Hartono was quoted in the media. It is another matter altogether that it happened the other way round.
Delfs made steady progress thereafter winning among others the first of his three European singles title in Dublin (Ireland) in 1976. However, it was 1977 that marked the absolute peak of his career. That year the Dane made it to the final of six tournaments, and ended up winning four of them. It is no coincidence that three of them happened to be big ticket events.
In March Delfs didn't drop a game, in four matches, en route to the final of the prestigious All England Championships. He did lose the opening game against Liem Swie King but came back to win the match 15-17, 15-11, 15-8. The Indonesian played in the next four All England finals, exacting his revenge in 1979, but for the Dane his win in 1977 was his first and only success.
The International Badminton Federation (IBF) – now the Badminton World Federation (BWF) – organized its inaugural World Championships in Malmo, Sweden in May that year. Delfs had a stuttering start, dropping the opening game in both his second round clash with England's Ray Stevens as well as his third round encounter against Japan's Kinji Zeniya. There was an element of luck as well.
Delfs wouldn't have progressed to the third round if referee Ole Mertz had had his way, or if Stevens hadn't displayed sportsman spirit, and lend a helping hand. Mertz, a former player from Denmark and the former vice-president of the sport's governing body, had disqualified his compatriot for coming back too late from the five minute interval between the second and the third games. His decision was a perfectly valid norm in those days. However, Stevens refused to accept victory on a walkover, and both the players returned to the court, with Delfs winning the third game. What mattered is that the Dane got his act together as the tournament progressed.
A fairly straightforward verdict over Sweden's Sture Johnson, a three-time former European champion, in the last eight was followed by 15-1, 18-17 semi-final win over his long-time rival Iie Sumirat of Indonesia. In the final he played compatriot Svend Pri, the All England champion of 1975. A comfortable 15-5, 15-6 win not only ensured Delfs the world title but also meant his name is forever etched in the annals of badminton history. To date, the 1977 final remains the only all-Danish affairat the World Championships.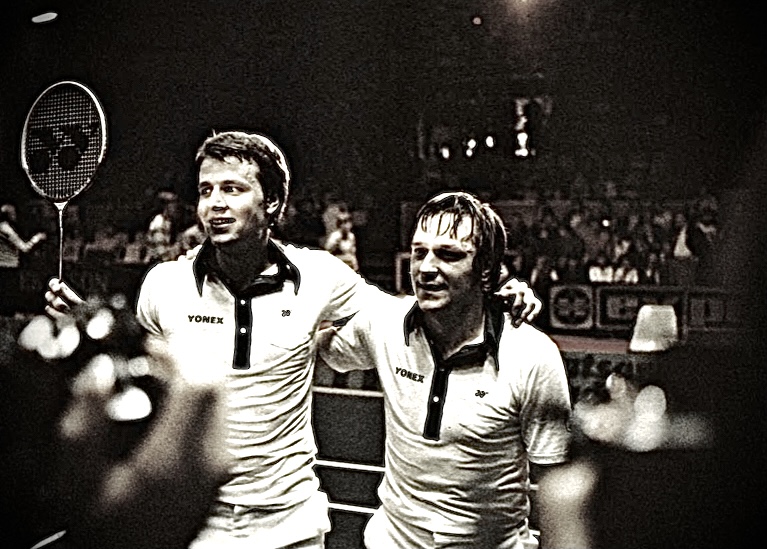 Delfs also beat Pri in straight games to win his maiden Denmark Open title that year, in what was his third final on home soil. The win marked sweet revenge for Delfs, as Pri had pipped him to the title the year before. The trio of titles made him the best player in the world that year.
The Dane became the European singles champion on two further occasions, both in 1978 and 1980. He also eased past compatriot Morten Frost, then in his teens, to win a second Denmark Openin 1979. Besides, he picked up bronze medals in successive years (1979 and 1980) in the now defunct World Cup. However, there was no encore of the consistency attained in his breakthrough year, no repetition of the multiple huge wins achieved in 1977.
While he achieved all of his major successes on European soil it was palpable that Delfs struggled to adapt to the hot and humid conditions in Asia. His results in the Far East, rather the lack of it, were a reflection of this. The second World Championships were held in Indonesia in 1980, and the Dane's title defense came a cropper when he was beaten in the second round by unheralded Mexican Roy Diaz Gonzalez. For the record it was Hartono that succeeded Delfs as the world champion.
Besides, he failed to inspire the Danish team to the Thomas Cup title. Though Denmark reached the final of the world championships for teams twice (1973 and 1979) during Delfs' career it had to be content with the wooden spoon on both the occasions. Facing an Indonesian side in Indonesia proved to be a tall order on both the occasions, and Delfs performed well below expectations. In the 1973 final he lost his match to a relatively unknown Amril Nurman while in the 1979 edition he was no match for Hartono in their singles clash. Not to forget he, in partnership with Steen Skovgaard, lost both of their doubles matches in the latter, even as Indonesia eased to a 9-0 triumph.

That said it is not failures but the successes that define a player. In the Dane's case there are many memorable triumphs, enough to ensure him a legendary status for posterity.
The significance of Delfs' success lies in the fact that for the next two decades – between 1977 and 1997 – no Danish manwas crowned the world champion.
It is imperative here to mention that noted names like four-time All England winner Frost, 1982 European champion Jens Peter Nierhoff, 1988 All England champion Ib Frederiksen, multiple bronze medalist Thomas Stuer-Lauridsen and Atlanta Olympics gold medal winner Poul-Erik Høyer Larsen were among those that played in the intervening period.
Moreover, despite Denmark producing many great singles players only three – Peter Rasmussen (1997) and Viktor Axelsen (2017) being the other two – have so far won the coveted world title.
Despite his seminal success and the magnitude of his achievements Delfs has largely been a forgotten figure since his retirement. A simple search on the internet yields no results in terms of analysis, features, interviews or profile sketches.
Today, September 7, happens to be the 70th birth anniversary of badminton's first world champion. Hopefully, this humble tribute makes for a perfect present.
Happy Birthday Champion!